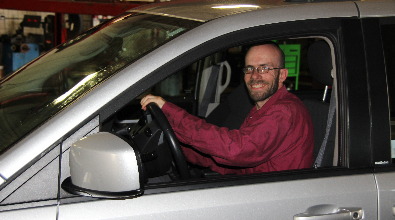 Helping people get back on track
The goal at Apple Valley Car Clinic is to get the customer back on the road without added headaches and hassles that can accompany car repairs. Working quickly and going the extra mile, will continue to be the mission of our shop.When you need service for your vehicle, please contact us in Apple Valley, MN.
Come visit us in Apple Valley, MN with your car needs!
Thank you for interest in Apple Valley Car Clinic. We offer complete automotive care for your vehicle, servicing all makes and models. We have a proven track history, being formerly known as Smith Neilson Automotive. We hope to continue to service the Apple Valley area with the same care as we have in the past.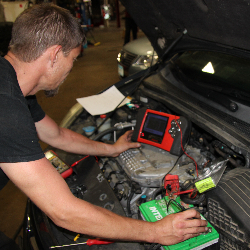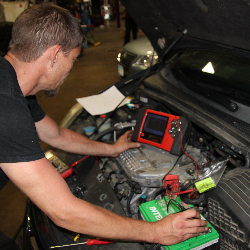 In 1997 Doug and Karen had a dream to open their own Automotive Repair Shop. With the assistance of a lot of friends and loyal customers of Doug's we opened Smith Nielsen Automotive! For 4 years we worked hard to build the business. In 2001 we moved to our present location because of the larger building and great visibility for our customers. In 2012 we changed the name to Apple Valley Car Clinic to get out of a franchise agreement that had been holding us back for many years. This was the best decision we have ever made!!!
Doug has always been the face of the business. His 35 + years in the Automotive Repair business has been our greatest asset over the years.
Karen has worked for the business behind the scenes off and on over the years, but has become a more permanent fixture since the name change in 2012.
Justin at the age of 10 started doing odd jobs to earn so extra play money! He learned at an early age to sweep and empty garbage. Today after recently graduating from Mankato State University he is a Full-Time Employee. He has learned the business from the ground up and continues to learn on a daily basis with plans to take over some day when Mom and Dad retire.
In our spare time we all love to travel especially in the winter when we can escape the lovely Minnesota winters. Doug and Justin enjoy their father son time together 4-wheeling and golfing.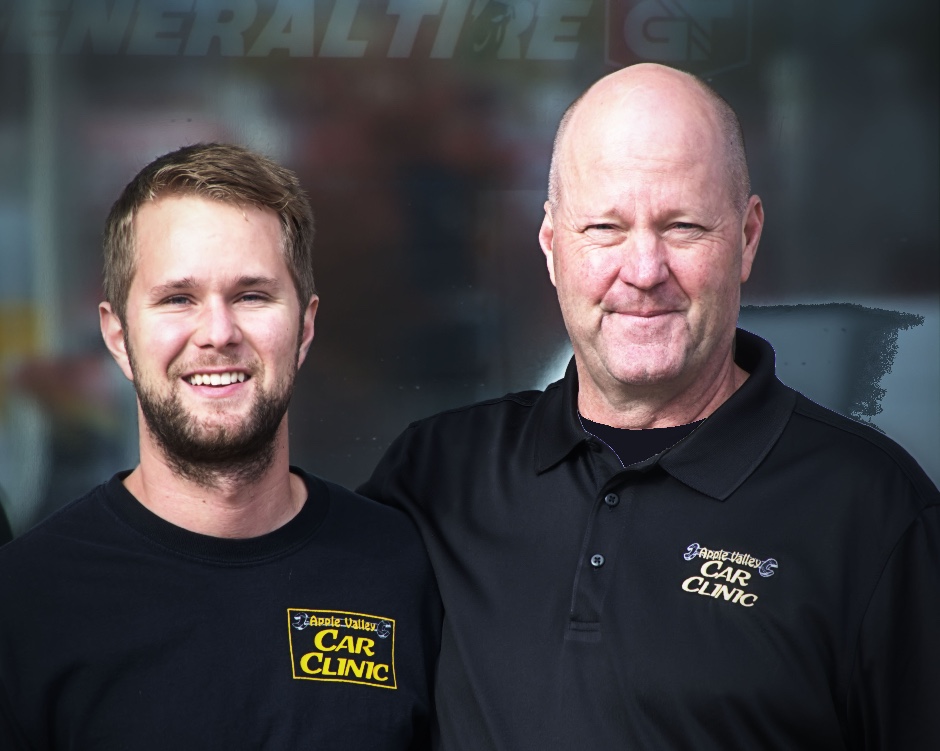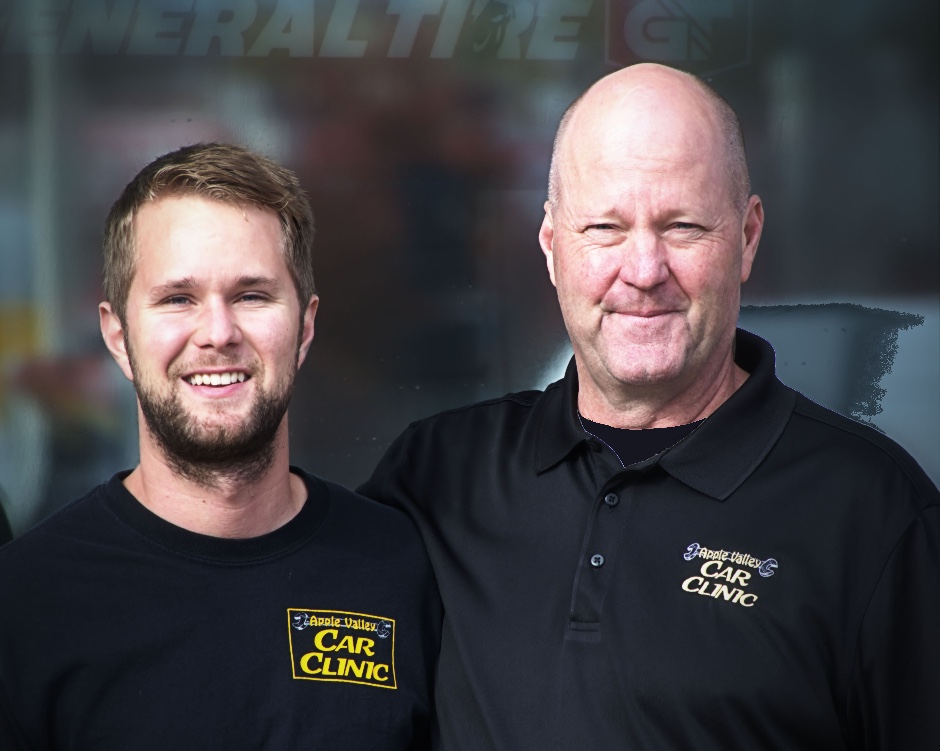 Voted Best in Apple Valley
Apple Valley Car Clinic was voted as Best in Apple Valley for automotive shops. This is a huge honor and we would like to extend a thank you to our valued customers!